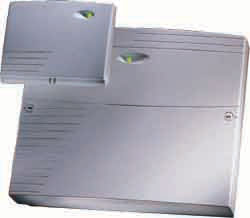 Texecom has recently re-engineered the Veritas series of control panels to ensure the continued supply of one of the industry's favourite and most trusted security systems.
This redevelopment was directly due to the discontinuation of certain critical components, requiring Texecom to redesign the product on a new microcontroller platform.
Inevitably, such design changes may result in subtle differences in functionality compared to the previous model. Whilst Texecom has made every effort possible to ensure the same user-experience, reliability and performance, there may be scenarios whereby the new product version performs slightly differently.
It has come to Texecom's attention that the initial batch of new Veritas control panels, software versions
0.49 and 0.59
, had some defects in functionality that may affect some installations.
Texecom has moved swiftly to rectify any issues and is currently working with its distribution partners to ensure that all stock residing at trade counters and distribution warehouses is unaffected product.
The latest software, version 0.62b, contains a small list of bugs that only affect certain installations. These bugs will be fixed in an imminent new software release. Full details and corrective actions relating to these issues can be found on the news section of the Texecom website at
www.texe.com
Nothing is more important to us than ensuring that our customers consistently receive a supply of high performance, high reliability and quality products.
We thank all our customers for their continued patience and understanding whilst we fix any issues arising from this enforced product change.
Veritas Series Control Panels Include:
Veritas 8
Veritas 8 Compact
Veritas R8
Veritas R8 Plus
Veritas Excel
http://www.texe.com/...php?article=128